How to use this page of the pattern
On this page I will give you the link where to download the pattern for this part. I also provide collages of pictures that show you how it looks when you've finished your row. Pictures of the side that you've been working on, and pictures of the other side, so you can check if what you've done looks the same. I've made close ups of the start, the end and the 'middle' of a row.
The tutorials for interlocking crochet can be found at the practice piece and at the start of the blanket.
The pictures you see below are 'thumbnails'. These are small versions of the full pictures, to make this webpage load faster. Click on a picture to see it in full if you need it.
The video's
The links to video's I made to teach you how to do this technique are available at the pages for the practice piece and part 1 and 2 of the blanket.
The pattern
Click here to download the pdf with the charts and the written pattern.
---
Row 92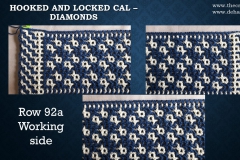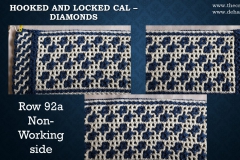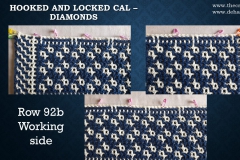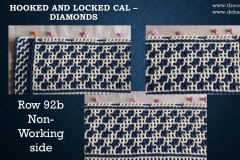 ---
Row 93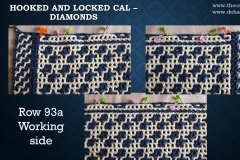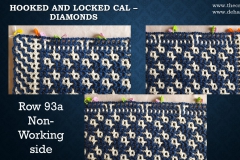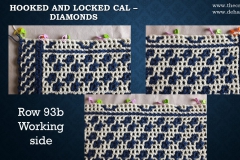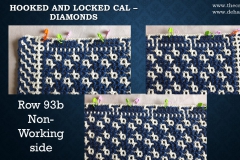 ---
Row 94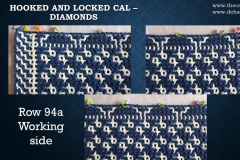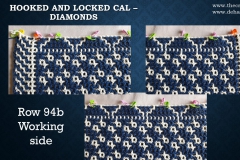 ---
Row 95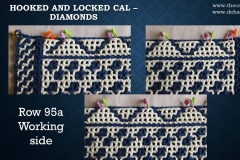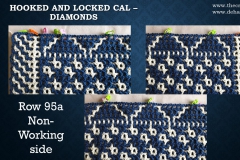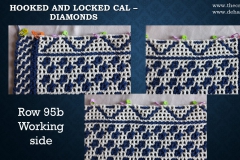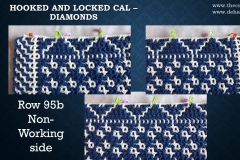 ---
Row 96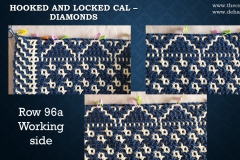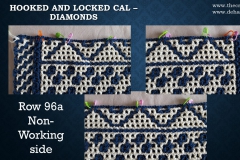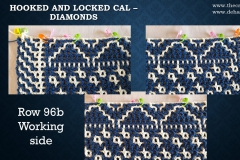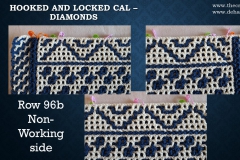 ---
Row 97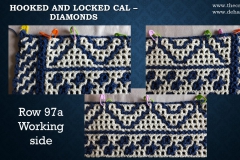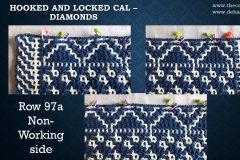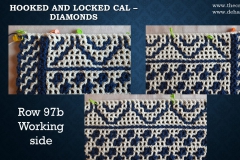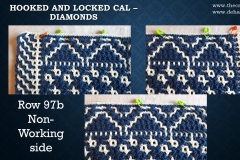 ---
Row 98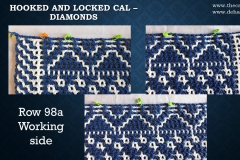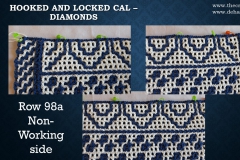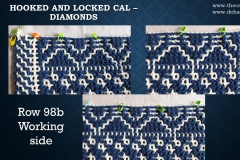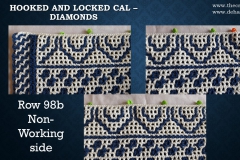 ---
Row 99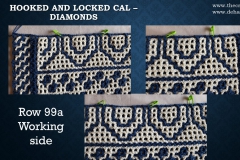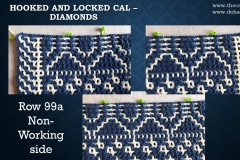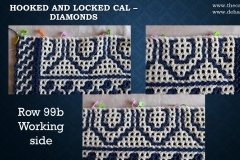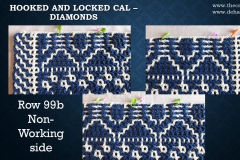 ---
Row 100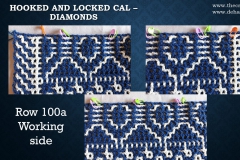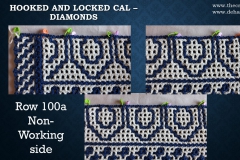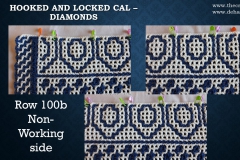 ---
Row 101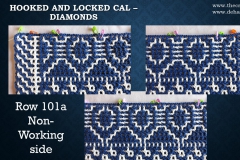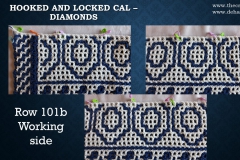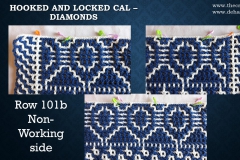 ---
Row 102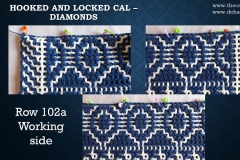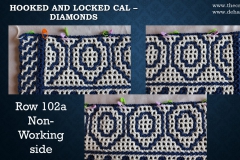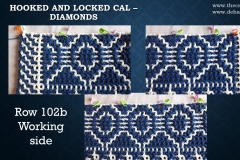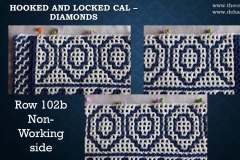 ---
Row 103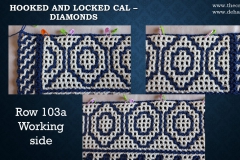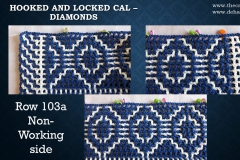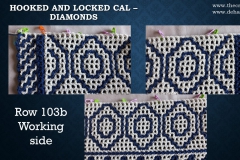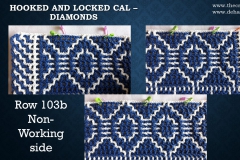 ---
Row 104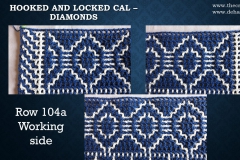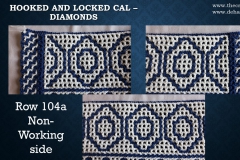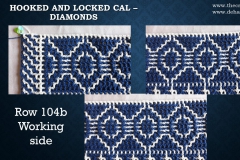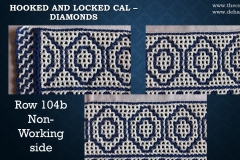 ---
Part 10 of the pattern